ReubsVision.MU: The Virtual Tour of Mauritius !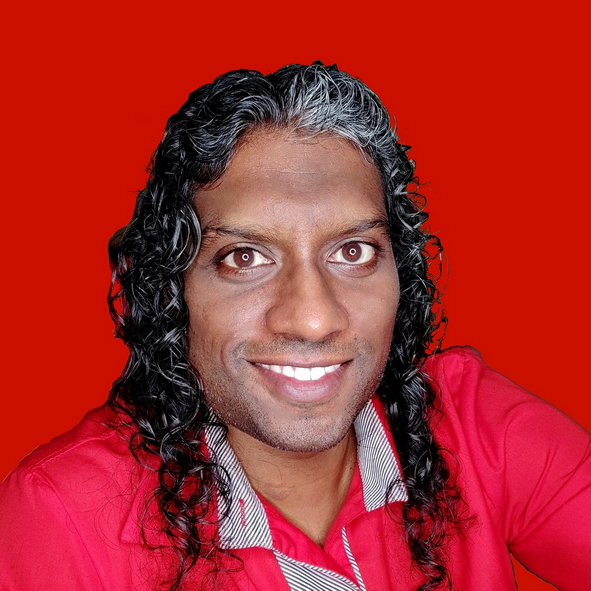 Words from the Author
Hi Everyone, I'm Reuben Pillay and I'd like to welcome you on your visit to this brainchild of mine, ReubsVision.mu, with some insight as to how it came into being…

I've always been passionate about photography from a very young age, I've learned the basics on my own starting with a first 35mm film camera that I got from exchanging milk carton coupons + Rs100 (~$2.5) back when I was still a kid in primary school… I go into this story in detail in this post here on Facebook.

At 18, my mom gave me my first digital camera with 1 Megapixel, which was like a big thing back then… and when I was at University level, two years later, I co-bought with my mom, my first super zoom camera… the Canon S2 IS which, over time, I learned to hack to produce timelapses…

By the time I was 30 I had used up this little camera to the max as well as a few successive models of the same line that I bought as soon as the previous model died on me (through extensive usage) and had accumulated a number of timelapses from around the island… this finally led to my first photographic achievement, a consolidated 4 mins video showcasing many of the timelapses I've shot over the previous 5 years…

This was the first big project I released on my Birthday… And since then I've been carefully planning a release of some kind for the 11th of June. That was back in 2015 and it's also the year that I've bought my first drone. Which again, was partly a 30yo birthday gift from my mom. And I started making drone videos... I must say I haven't really done any timelapse since then... but i did start experimenting with Aerial 360° photos. The stiching process was tedious, but, over time I managed to perfect the technique and by the end of December 2019, i already had quite a few aerial shots in store. And I wanted to showcase them...

Now this coincided with reports from all over the country of a drop in tourism... The government was giving away more and more permits for new hotels to be constructed but the existing hotels were struggling to survive. A friend, manager of a hotel, told me that for half of the year, they were spending more that what they were earning to keep the hotels running... That was because we have so many hotels and tourists are spread among all of them but many of those hotels simply don't have the required tourist quota to meet their expenses... and some big groups were seeking to sell their hotels.
"Ask not what your country can do for you – ask what you can do for your country" -J.F. Kennedy
So i realised at this point that something needed to be done to increase the number of tourists coming to Mauritius. So instead of simply posting something on facebook to mark my birthday, I wanted to do something a bit more grandiose, something that would have a much greater audience... and a much greater impact... I had some 360° images, but i figured if i dedicated myself to it, I could cover at least the entire coastline before June, and as we say in French "Apporter ma pierre a l'édifice". And not only did I need more images, but I would also need a map on which to place those images... Now this concept was born in the first week of January 2019 and I was fully aware that before setting out to the coasts, i needed a proof of concept...

But i had never built a website before... despite being a software engineer, web technology wasn't my field of expertise... so I first reached out to some Indian Programmers on Upwork ... I was a bit wary of explaining my ideas to others, lest someone would steal the concept... but i figured, people in India wouldn't care less about Mauritius... but they quoted me an insane amount of money to do it... so I turned to a school friend in Mauritius instead - he was my goto pal whenever I needed some help with some code... Rowan is his name, I remember my first computer stopped working back in high school, I was 14 or 15 yo, and I called him and he walked me through the process of dismantling my CPU to remove the hard disk... it took no less than 3 hours on the phone including several tests he had me run... till after all, he went "do you have the disk in your hand", i was like "yeah" and he added "If you have a dustbin close by, throw it in there" XD lol... and i was there thinking he was going to provide some kind of genius solution to the problem - but he was right, we had the thing tested by a technician, it was properly dead...

So i gave him a call and walked him through the project, hoping that he would be on board to code it with me but unfortunately, he was fully invested in his work that he couldn't spare the time, but he did one thing precious though, he encouraged me to do it myself... told me he believed in my abilities and that he had no trouble seeing me bring that project to fruition in a record amount of time... while i didn't know where to even begin... i had never set up a server or a webpage before... so he gave me the name of a piece of software called Xampp and told me to read about it... and this really got me started... Now, I'm writing this little story now because by the time I finished my website, sadly, Rowan had had a stroke, and i haven't been able to get in touch with him since then, I did talk to his mom and cousin though... he is slowly recovering and i hope that I'll get to meet him some time soon.

... to be continued ... will post the link to this page on my facebook once i finish the story... [11th June 2021]